3 Stocks To Monitor Next Week
3 Stocks to monitor in the upcoming week have been determinted. Those 3 stocks were Netflix, Tesla and Intel.
Below, 3 stocks from different sectors that should be watched as the third quarter reporting period gains momentum are examined.
1. Netflix
Streaming and entertainment giant Netflix (NASDAQ:NFLX) will announce its third-quarter results after the market close on Tuesday, October 19. Analysts were expecting the company to post a profit of $2.57 per share on revenue of $7.48 billion.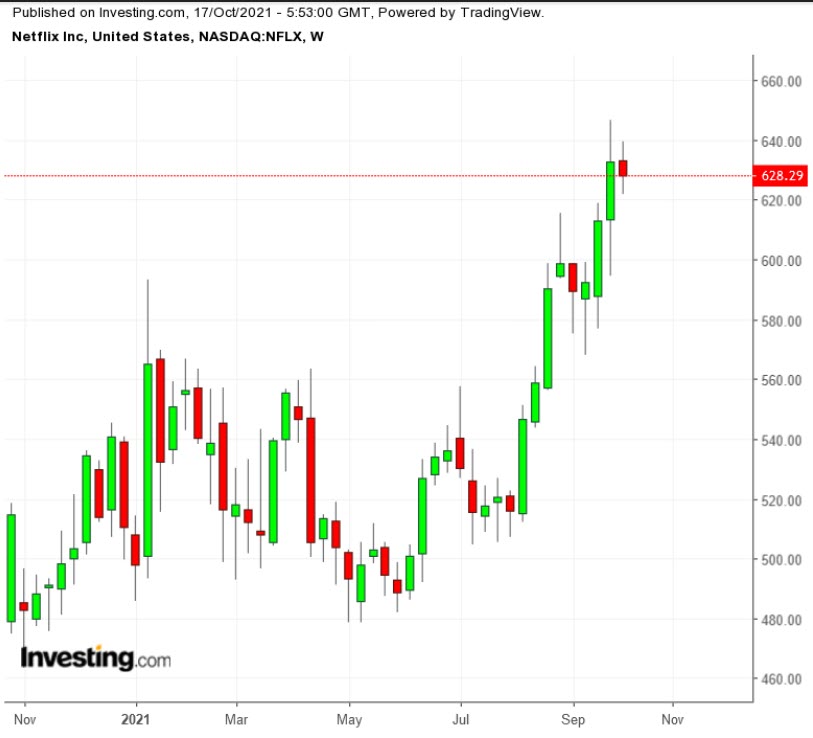 Netflix said last week that its South Korean drama "Squid Game" recorded the biggest opening in the company's history. According to Netflix's post on its Twitter account on Wednesday, the series has been watched 111 million times since it aired on September 17. "Bridgerton", Netflix's most successful previous series, was watched by 82 million households in the first 28 days of its release.
Netflix shares, which closed Friday at $628.29, posted a 16% increase in the past quarter. By comparison, Netflix's NASDAQ rose only 2% over the same period. The earnings report to be released this week will provide an important outlook on whether the stock will continue to rally.
2. Tesla
Electric car maker Tesla (NASDAQ:TSLA) will announce its third-quarter results on Wednesday, October 20, after the market close. Analysts expect earnings of $1.54 per share, with sales of $13.66 billion.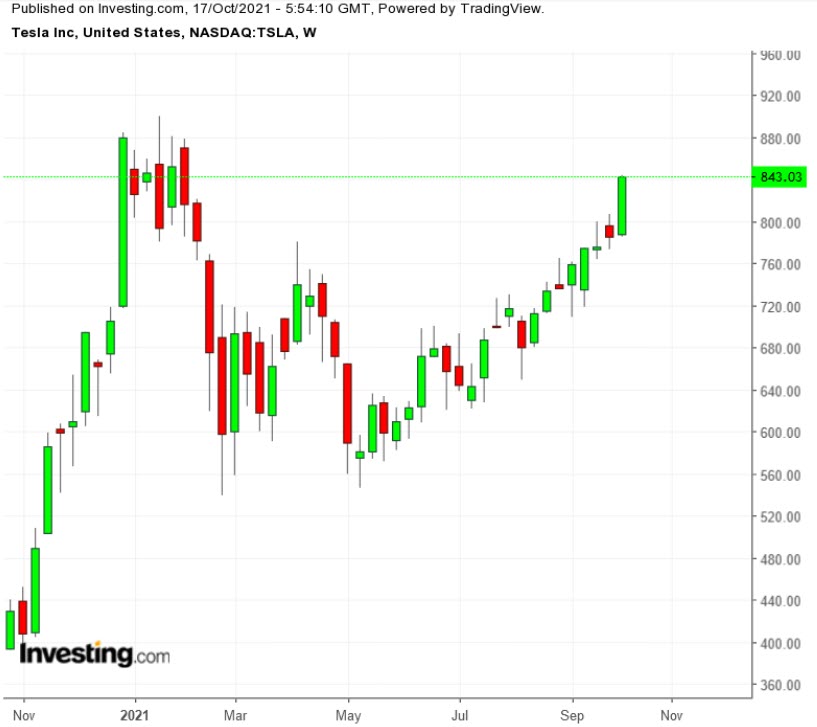 Tesla said earlier this month that it delivered a total of 241,300 electric cars during the quarter, beating analysts' consensus estimate of around 220,900 vehicles. Tesla shares closed Friday at $843.03.
3. Intel
Chip maker Intel (NASDAQ:INTC) is another tech giant that will release its quarterly results next week. The Santa Clara, California-based company will release its final report on Thursday, October 21, after the market close.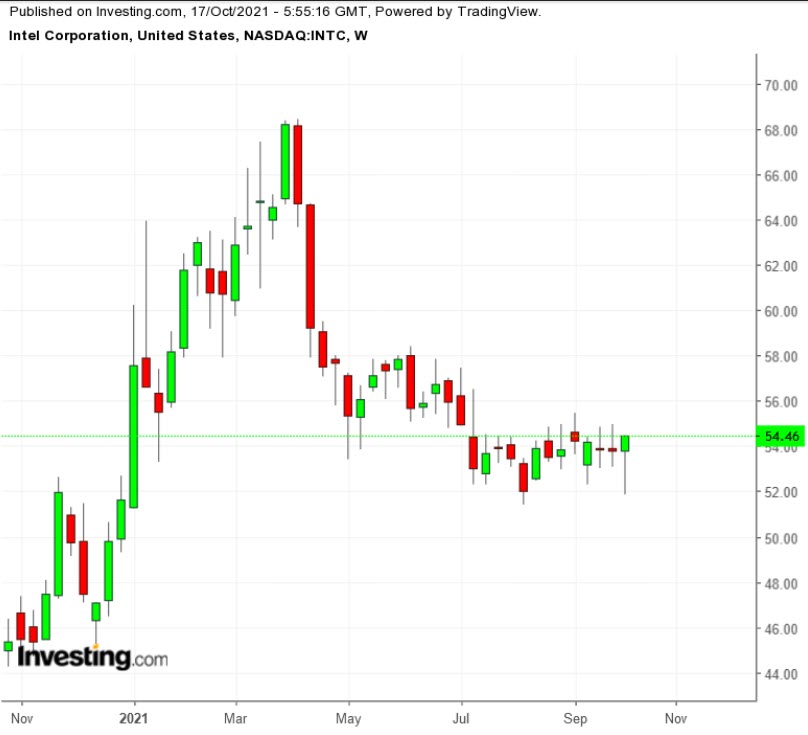 Intel has lagged behind in introducing new and faster products, and has also lost some of its biggest customers, such as Apple (NASDAQ:AAPL), who now decide to manufacture their own chips.
Intel shares, which closed Friday at $ 54.46, performed poorly in the current recovery period in the market compared to other chip manufacturers.
Source: Investing.com