Forex Signal For EUR/USD: Forms on the Pair Bearish Flag Pattern View
Forex Signal For EUR/USD: Forms on the Pair Bearish Flag Pattern View
The pair formed a bearish flag pattern shown in black.
Bear Market Outlook
Sell ​​the EUR/USD pair and take a profit at 0,9850.
Add a stop-loss at 1,0050.
Timetable: 1-2 days.
Forex Signal For EUR/USD: Forms on the Pair Bearish Flag Pattern View
Bull Market View
Set a buy stop at 1,0040 and a take profit at 1,0100.
Add a stop-loss at 0,9950.
EUR/USD was trading at 1,00 on Tuesday morning and focus shifted to the upcoming Fed decision and Christine Lagarde's statement and remained in tight range near 20-year lows. In other words, the euro has lost 12% this year.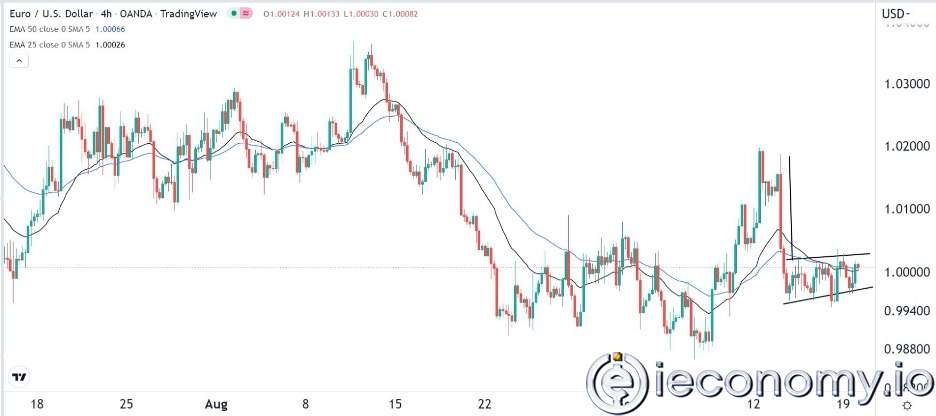 You may also be interested in: